KASNEB is responsible for certification of candidates in accounts, finance, credit, governance, management, information technology and many other disciplines. Most institutions of learning have digitalized their operations, and KASNEB has also embraced the same offering a one stop shop for students to get essential services with ease.
KASNEB registration forms and process
Previously, KASNEB registration was done manually. There were KASNEB registration forms provided in all the centers which offered their courses, the national library centers and downloadable on their website. Student wishing to register would pick these forms, fill them manually and send them to the headquarters.
KASNEB registration
While this method of registration is still available, their website portal is the new and simpler way to register. These are the steps to follow when registering on the portal:
Visit the official KASNEB website.
At the top of the home page, there is a number of links to other internal pages. Click on the link that says student portal.
This will open up the portal page with two options, sign in and sign up. Click on sign up and choose new student registration.
A registration form should pop up. It will ask for details such as your name, your date of birth, email and phone number. Fill out these details as accurately as possible and then create a password.
A verification link will be sent to the email, and KASNEB will also notify you about the registration via phone. Follow the link in the email to confirm your account. The phone message will have a wallet pin which you should not share with anyone.
KASNEB registration deadlines and fees payment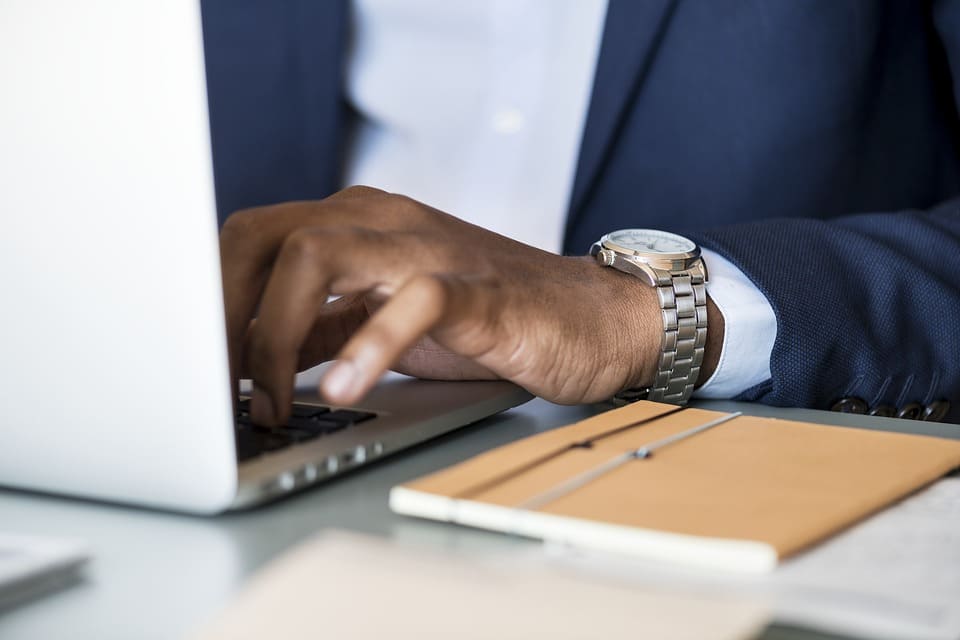 The registration requirements
There are certain criteria that you have to meet to qualify for KASNEB courses:
Professional examinations
To have completed the Kenya National Certificate of Secondary Education and gotten a C+ or equivalent grade.
To have a Kenya Advanced Certificate of Education, KACE, with at least two principal passes, as long as you had credit in mathematics and English in your KCE.
A degree from a recognized university
Other certificates that can be viewed and approved by KASNEB.
The diploma courses
To qualify for the diploma courses offered by KASNEB, you have to meet the following requirements:
KCSE with a minimum qualification of a C minus, or an equivalent qualification.
Have an IGCSE certificate with a minimum D+ or any other KASNEB technician certification which may be approved by the organization.
To qualify for the CAMS examination, you need to have at least a D plus in your KCSE examinations.
Ksh 2,400 for each section of part I
Ksh 3,000 for each section of part II
Ksh 4,000 for each section of part II
Besides the eWallet method of paying school fees, it is also possible to pay through the institution, in which you are undertaking the KASNEB course, and through selected banks around the country. The banks which accept payments for KASNEB include the National Bank, Equity Bank, Kenya Post Office Savings Bank, and the Cooperative Bank.
The services you will get from KASNEB student portal (main)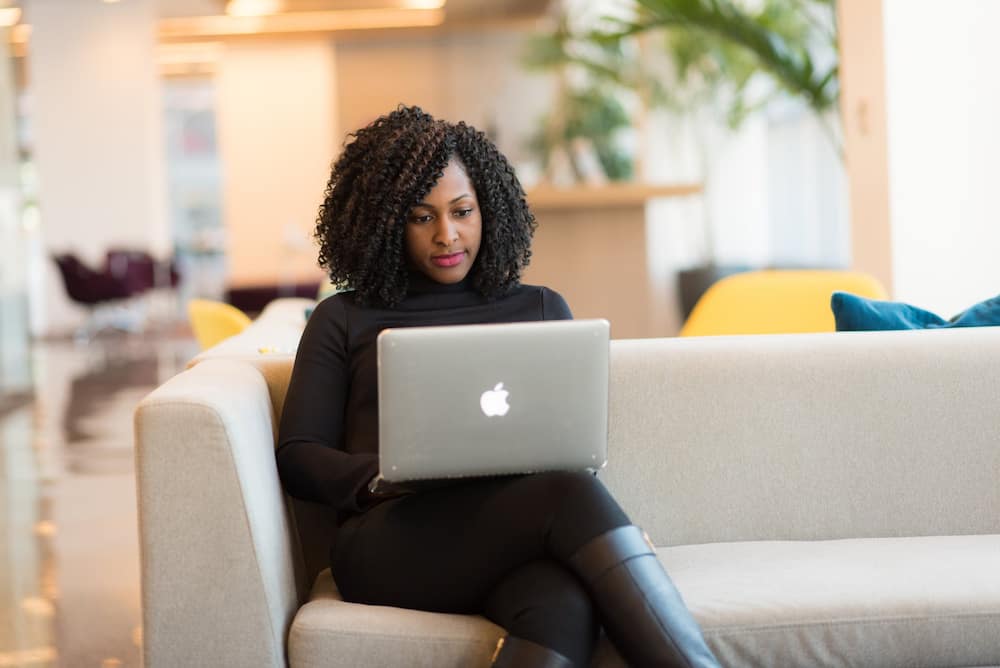 As mentioned, KASNEB is the trusted national body which offers professional examinations for courses such as:
Certified Public Accountants (CPA)
Certified Secretaries (CS)
Certified Information and communication technologists (CICT)
Certified Credit Professionals (CCP)
And Certified Investment and Financial Analysts(CIFA)
Other courses which are part of the KASNEB diploma programs include;
Accounting Technicians Diploma
Diploma in Information Communication Technology (DICT)
Diploma in credit management (DCM)
The certificate course offered by KASNEB is known as the certificate in accounting and management skills (CAMS)
Once you have done KASNEB registration and opened your account, you will be able to:
Register for examinations
Check your school fees and pay and also
Access your results and download results slip online
There are other ways that you can check for examination results. For instance, after you do the first registration, KASNEB will retain your number. You can use this number to request for examination results through the 20558 number. You will be prompted to give your KASNEB registration number, and for a fee of 10 Kenyan shillings, you can access the results.
Note that KASNEB also has a mobile application which makes it easier to access the student portal. The process of accessing the results and other important information is as follows:
Create a student account using your registration number. The number is given when you register online through KASNEB interactive.
Fill in the examinations registration number, your birth date, and country. You may also be needed to fill your ID number.
A link will be sent to your email. Click on the link to confirm your account.
You can log in and check the resources. Click on the examination results, and you will be able to access your examination results.
You only need to sign in with your username and password if you had previously created an account.
Deferment of examinations
If you had already registered for examinations with KASNEB, but for one reason or the other, you are unable to sit for them; you are required to follow these steps if you want your fees to be deferred:
Make a formal application to defer your fees for a subsequent sitting of the examination.
Fees deferment is not automatic and is only allowed under various extraneous circumstances. These include sickness, change of workstation and other genuine reasons which are determined by KASNEB secretaries.
When making the application, you have to attach all the relevant evidence. Failure to attach this evidence will lead to automatic denial of the application. Any application sent without accompanying evidence will be automatically rejected.
You will only be allowed to defer a sitting of your examination once in every section. The fees will only be deferred once in a section, and any subsequent sections will need you to pay the full fees to KASNEB. Any deferred fees which will not be utilized will be forfeited.
All deferment cases will attract an administrative charge of 15 percent of the fee amount.
The application to defer exams and all the supporting evidence must get to the secretary's desk at least 30 days before the start of the examinations, except for the medical reasons. In case of medical reasons, the deferment application should be received before the start of the first examination.
Syllabuses to the courses offered by KASNEB are offered to everyone that registers as a student. Papers of the past examination papers can also be bought at the KASNEB offices.
The list of examination centers, KASNEB timetable, and other information is usually provided together with the KASNEB registration forms. You can also access this information through their website. Note that KASNEB has 135 centers which are already accredited to offer their courses and examination, and there are many others which are in the process of seeking accreditation. You can check the list of accredited schools and centers here. It is advisable to avoid taking courses and exams from centers whose accreditation status is not known to avoid losses. KASNEB will not be held accountable for any such cases.
The expected student code of conduct
It is important to note that KASNEB has a certain code of conduct that they follow when handling the registration and administering their examinations. For instance:
All students are expected to make sure that all the documents used to register them on the KASNEB student account are genuine and convey accurate information. Registering for courses and other services with falsified documents will lead to disqualification from the courses offered, and could also have legal implications.
KASNEB requires that all the documents submitted to them, especially the academic documents, to be certified. The organization also expects that the body handling the certification be duly qualified to do so.
Additionally, all students are expected not to behave in any manner which may bring the organization to disrepute, especially when handling the examinations.
All the institutions which are allowed to offer training and examinations on behalf of KASNEB are expected to abide by the code of conduct stipulated by KASNEB.
Cheating in examinations, which includes getting someone to sit for exams on one's behalf, carrying unauthorized material to the examination room and discussing the exam with other students is highly discouraged and leads to automatic cancellation of the exam results.
Other services you can access online
There are other KASNEB services which you can access online besides the registration and to download results slip online.
Library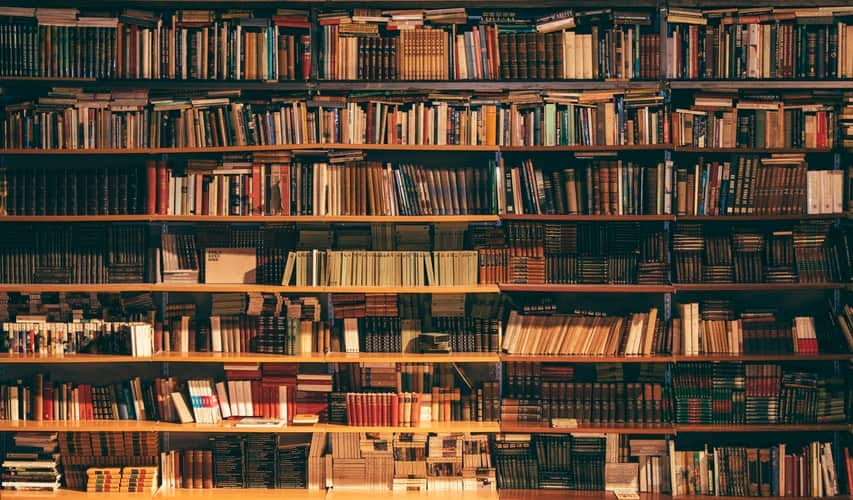 First is the KASNEB resource center, which is an e-KASNEB library containing the most important books that you need as a resource for the examinations. To access the library services, you need to register at the portal. The registration process is as simple as follows:
Click on the link that says eLibrary access.
The link will open to a registration form. Here, you will fill in details such as your name, ID number, the course that you are currently registered for, mobile number and registration number.
Once you have completed the registration, you will gain instant access to all the books and other publications which fall under the course that you are taking at the time.
The eLibrary is an important resource for everyone who needs all the educational material which is provided by KASNEB. All these services are also available through the KASNEB application.
Reading lists
The reading lists are another service which is available through the student portal. When you log into the website, there is a list of links on the left hand of the page. If you would wish to access the reading list, you click on the link and a page with a number of other links will open up. Among the links which you will get on the page include links for the CPA courses, CS courses, Accounting technicians, CAMs and all the other courses which are offered by KASNEB. Click on the link to the course which you are undertaking and a PDF to the list of books that you can read will open up.
For example, if you are studying for your CPA, this link will show you the reading list of resources to use in preparing for the examinations. Note that the list contains all the reading material that you will need for each section of the course, and that you may have to look for the books in the libraries or the bookshops if they are not available in the KASNEB eLibrary.
The fee structure
Another service which you can access through the KASNEB portal is your fee structure. The structures vary according to the course you are undertaking at the time, and they are subject to change. In case you make an overpayment, and you want to get a refund, you can contact 0709920000 and request for a refund. You will get the refund once KASNEB has approved that you receive it.
Booking exams online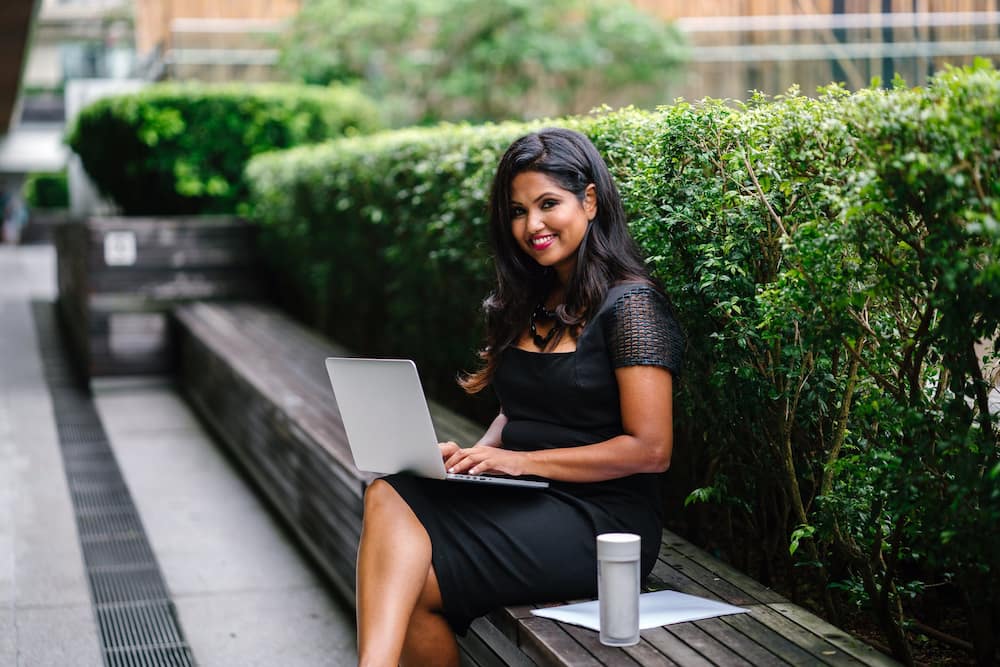 It is now possible to book for your KASNEB examinations without having to fill the registration forms in the centers. You just need to sign in when you already have an account and click on the link which tells you to register for an exam. You will then select the course which you are interested in doing, the examination date which you want to register the exam for and the time when you want to take the exam. As mentioned, the time must be within the set KASNEB registration deadlines for the two annual examination periods.
When you want to appeal exam results
Did you know that it is possible to launch a complaint if you feel that your paper was not marked fairly? KASNEB allows you to fill an application form to have a paper remarked, provided you are sure that it was not correctly marked. The portal contains a downloadable marking appeal form which you can access here. The details which you will be needed to fill in order to get KASNEB to remark your paper, include:
Personal details such as your name, your ID number, your email, and phone number.
The name of the examination, the level, when you sat for the examination and the center where you sat for the examination.
You will also be required to explain in detail the reason why you are appealing the original marking of the paper.
Note that the technician courses are remarked at a fee of Ksh5, 000, while the professional exams are remarked at a fee of Ksh7, 500. If a remarking is done, and the results change from fail to a pass, you are entitled to a 15 percent refund of the remarking fee. Note that the fee is submitted before the remarking, failure to which the appeal will be ignored.
Contacts
In case you have inquiries about the KASNEB registration process or the services they offer, you can contact them through the following KASNEB contacts.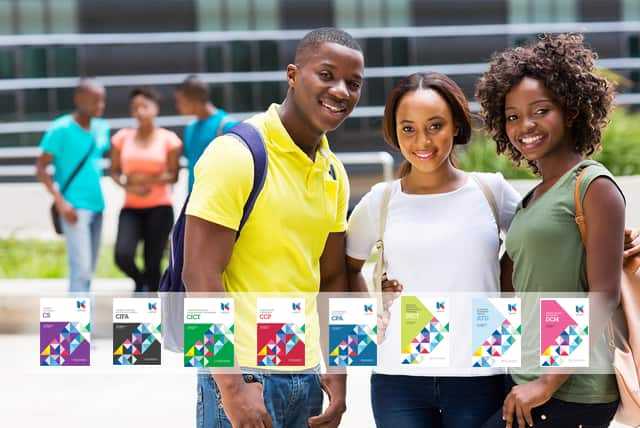 Nairobi offices and the Headquarters
Tel: 020 2712640, 020 2712828
Email: [email protected], [email protected]
Facebook: KASNEBofficial
Twitter: @KASNEBofficial
Website: KASNEB
Physical address
KASNEB Towers, Off Hospital Road
Postal Address: 41362 00100, Nairobi
Nyeri center
For people living in Nyeri and its environs, you can reach the center through +254701698213 or 0737256315. You can also email the center through [email protected]
GPO Nairobi
If you want to contact KASNEB and are in Nairobi and environs, call 0701699013 or 0737315992. You can also email [email protected]
Mombasa
People in Mombasa and the entire coastal region can contact 0701699078 or 0737516847. You can also email [email protected]
Nakuru
People in Nakuru can reach out to the center through 0795431440 or 0735031908 or via email: [email protected]
Kisii
People in Kisii and the environs can reach the KASNEB offices through these numbers; 0701711465 or 0737543023. Alternatively, you can email them through [email protected]
Kisumu
If you are in Kisumu or its environs, you can reach KASNEB through their numbers; 0701699026, 0737492586. The email address to use is [email protected]
Other centers where you can reach KASNEB and access their services include Meru and Eldoret. The simplest way to access the services offered by KASNEB and to access other important email addresses and contacts is through their website. Click on the contacts tab at the top of the page, and you will get a list of all the other KASNEB contacts which you may need to communicate with them.
You can also reach KASNEB through their social media pages, especially their Facebook and Twitter pages. Note that both of the pages are used as a customer relations tool, and if you need immediate feedback on any issue regarding their services, it is recommended to use them. You can either tweet them or send a direct message to their inbox, and they respond within the day.
KASNEB has made a lot of efforts to make sure their services are available to everyone who needs them. Currently, they have more than 80 accredited institutions where you can access their courses, and they are in the process of accrediting another 64 centers all over the country. When you log into their e-KASNEB portal, you need to have a look at their accredited institutions. Pick the one which is closest to you when registering for courses as this will help you register and sit for the examinations within your comfort zone.
When registering for courses, and especially if you have undertaken KASNEB courses, there are some exemptions which are usually applied. You can check whether you qualify for an exemption here. The courses offered by KASNEB are comprehensive, and the best way to prepare for a career in accounting, secretariat, and many others. Their certificates are recognized by all the local hiring institutions and a number of foreign bodies.
That is the simple process to register and start accessing the services offered by KASNEB. Remember you can always contact them through their regional centers and the institutions which offer their courses. Starting a journey with KASNEB by taking one of their many courses is the best way to start a career in accounting and the other fields that they train. If you are already in the field, it is also possible to take advanced courses and refresher courses to increase your skills and expertise in your field. Visit the website today to register your account and start your journey in career advancement.