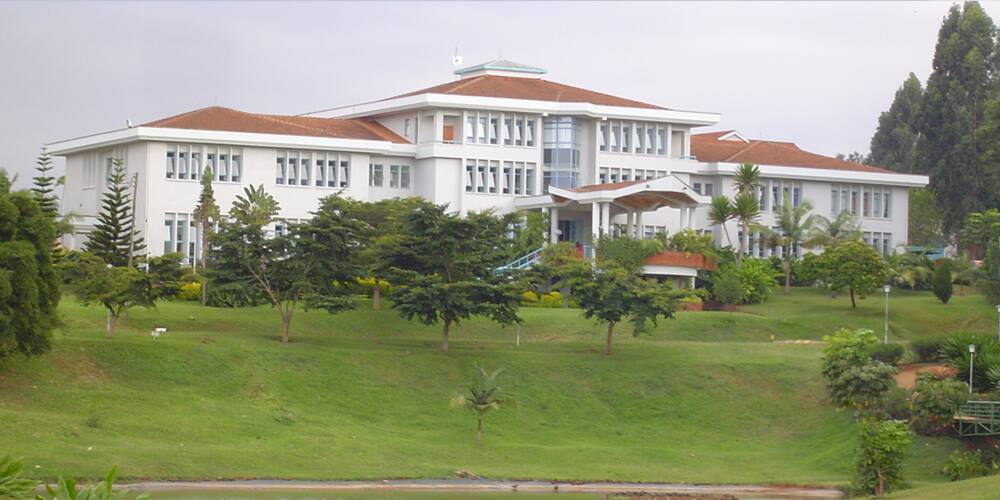 The KeMU student portal is a fantastic information system that gives students access to practically all of the resources offered by the university. You must become familiar with the portal as a beginner. In other words, you have to know how to go to it and find the particular services you require. Here is a starting point for you.
Registration and logging in
If you already attend KeMU, chances are that you already use the site to access services. But for those just starting out, the first step is to create an account so you can log in and utilize the website. How? Read on.
Visit the university's website on your browser
On the homepage, open the Students Menu
Under the Students Menu, click on Students Portal
If you already have your registration number and password, enter them at the gateway to access the website. If not, you must sign up. To register, adhere to following steps:
At the bottom of the login page, click on Create an Account
Fill in the details as required. You will need to enter your registration number, a password, and then confirm the password.
Your acceptance letter's admission number is also your registration number. Get it from the admissions office if you don't already have it.
The system will provide your email address with an activation link once you've created an account. The email address is the same one that you gave us when you registered. Do not be concerned if you do not instantly receive the link. The system might not have stored your email address upon registration due to technical difficulties. If you need assistance, go to or get in touch with the admissions office. Log in a few minutes later and give it another shot because, in most cases, your account will still be operational.
Click on any activation links you come across, whether they are in your inbox or spam folder. Your account will be automatically activated. You will therefore have immediate access to the portal's login page. To use the institution's online services, enter your Registration number and password.
Password reset
If you forgot your password, you can recover it in simple steps.
Click on the Forgot Password or Reset link.
Enter your login ID or credentials.
Click on Request Password
The system will send you a link to change your password. You should receive it in your email.
Units registration
After logging in, a dashboard will appear with all the information you need. But before you can go further, you need to register your units.
On the left panel of the dashboard, click on Academic Details
Next, click on Unit RegistrationThe list of available units will be shown on the Kenya Methodist University portal. You will receive a notice regarding reporting for a new semester if you are a new student. Click on Semester Reporting as a result. After that, you will need to report to your current semester so that you can start registering for units.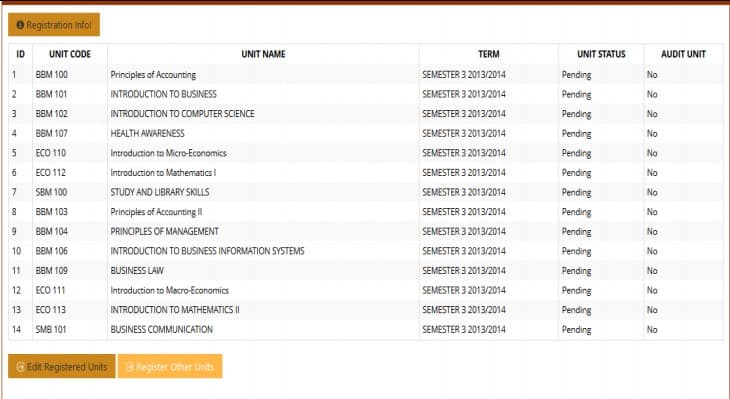 Select all the units you wish to register for in that particular session after clicking Unit Registration, and then click Register Selected Units.
A list of all registered units will be shown on the system. As a result, you can add or alter the units.
Accessing services and resources
The site offers a wide range of services and resources. If you're a beginner, you can find them by scrolling through the menu options on your dashboard. You may access information like the timetable, academic information, and announcements, among other things. What services are offered on the KeMU student portal, then? Here are some examples of them.
Exam card printing
You must enroll in the required course units in a program in order to be eligible to take any of the institution's exams. You ought to have taken that action in Step 3 above. You must possess an examination card in order to be a registered student. The card must be presented at each exam session.
To generate an exam card after logging into your account, select Exam Card from the left panel of your dashboard. Print two copies next, then deliver them to the appropriate department for clearance and approval.
Document repository
You can keep your files safely on the document repository page of the portal. You may manage your documents from a single location and save them. You can access your files from the repository, print them, and even share them with others.
Messages
The student portal has a messages folder. You are able to get any kind of correspondence from the university administration thanks to it. The sender details, subject, message body, and date of sending will all be displayed.
Hostel bookings
Hostel reservations can only be made via the internet. At KeMU, continuing students typically have access to hostel reservations. You might have to wait for more communication as a first-year student.
Enter your information in the system's offered fields in order to make a reservation. Next, submit your application by following the system's instructions and prompts. You will then need to wait for the appropriate department to approve.
Fees reports
All of the fees you have paid to the institution are listed in this section. Your outstanding balances are also included. The section will feature bank account information you can use to deposit cash if you need to make a payment. With a few easy clicks, you may create all fees reports from the section.
Transcripts
You can view all of your academic transcripts in this section. This comprises, among other things, the courses taken, credits obtained, and grades received. If you want to graduate or transfer to a different university, you'll need your transcripts.
Transcript orders can be placed through the portal at KeMU. You can check the portal to see if your prior grades are still available. However, you must first settle any outstanding accounts with the finance department before receiving your transcripts.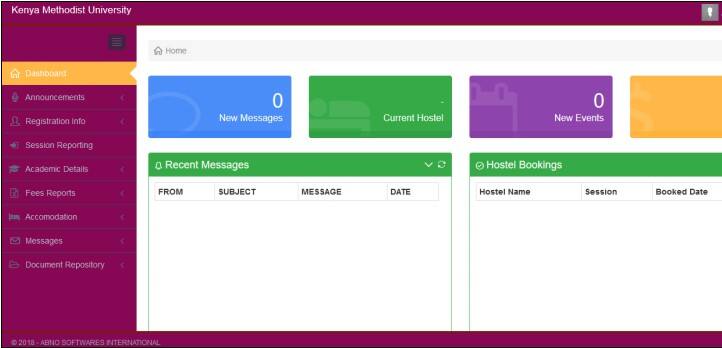 Timetables
All timetables are available through the web. Timetables for classes, exams, and teaching are a few of these. You may see your units' scheduled time in this section. You can choose units accordingly to prevent confrontations. You'll be able to schedule your classes and make your challenging timetabling requirements appear simple
Exam results
The institution's exam results are available online without the need to visit any offices. Various types of results will be made available by the university on the student site. You will receive individual or provisional exam results, for instance. The system is set up such that you can see outcomes by semester.
KeMU online application portal
The institution also features an online application portal in addition to the student site. Its main purpose is to make it possible for new students to apply for admission to the university's various programs. Applying online is possible through their website.
You can submit your application either online or by downloading a university application form. You can download the form and fill it out offline for undergraduate students. Students pursuing postgraduate degrees and PhDs can access the forms online. As soon as the form is downloaded, fill it out, and send it using the contact information listed in the instructions on the form's download page.
Most new applicants choose to apply online. They can then submit their information and receive guarantees that the institution will handle everything quickly. A unique number ticket will be generated by the system. Even after applying, you will use this number to access the portal.
The online system additionally offers archives and a history of a submitted application. Thus, it enables applicants to verify the status of their applications. By checking in with your email address and the ticket number created for you, you can check your status.
You must make sure the data you submit while applying online is accurate and sincere. Avoid making mistakes since you might not be able to modify your work.
Digital campus
KeMU offers a virtual campus that is available for open and distance learning. It enables students to obtain instruction and training away from their campus. You will take the same classes and tests as ordinary students as a student. However, you will complete your coursework using the university's online learning management system. You can select the online courses of your choice and communicate with instructors and classmates.
The KEMU student portal is an online platform that gives students access to the school's programs, services, and resources. You can access course materials, university data, calendars, and academic resources, among other things, by logging in. Students can email the ICT department at [email protected] if they are having trouble using the portal. Or, they can get assistance by going to the ICT Department or the Student Records office during regular business hours.